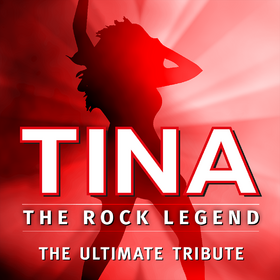 Songs wie "Simply The Best" oder "We Don´t Need Another Hero" haben sie unsterblich gemacht. Mit über 180 Millionen verkauften Tonträgern zählt die Rock Legende Tina Turner unbestritten zu den international erfolgreichsten Musikerinnen aller Zeiten. "Break Every Rule" heißt die neue Show, welche das Leben dieser Ausnahme-Sängerin nun auf unverwechselbare Art und Weise auf die Bühnen der Republik bringt und damit sämtliche Fans begeistert.

Egal ob in den 80er-Jahren, zu Beginn ihrer einzigartige Karriere oder in den 90ern, als sie bereits in die Rock and Roll Hall of Fame aufgenommen wurde – sämtliche wichtigen Stationen im Leben von Tina Turner werden in diesem optisch wie musikalisch opulentem Event aufgegriffen.

Erleben Sie die größten Songs der Rock Legende Tina Turner so originalgetreu, als stünde sie selbst auf der Bühne. Tina – The Rock Legend – Break Every Rule ist mehr als nur eine Show voller Musik. Es ist eine nostalgische Reise durch mehrere Jahrzehnte Musikgeschichte, eine hochkarätige Musik-Show, bei der sämtliche Rock- und Pop-Fans und natürliche alle Anhänger der "Queen of Rock" voll auf ihre Kosten kommen.
Source: Reservix